The Global Accelerator Network (GAN) today announced that it will bring together accelerators and their key partners across the Asia Pacific region. The event will be hosted by JFDI.Asia in Singapore on Friday 26 July 2013. Attendance will be free of charge and by invitation only.
The APAC Accelerator Meetup will offer the region's accelerators their first opportunity to open an international dialogue about ways to cooperate, collaborate and maximise their impact. The aim is to connect, network and learn from one another at a time when accelerators are gaining an increasingly important role worldwide.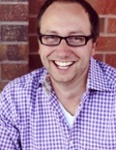 Patrick Riley, Executive Director at the GAN, said: "Asia Pacific is one of the world's most dynamic startup ecosystems, where the next billion people are coming online. We see accelerators playing a vital role in the region that's not just about boosting individual careers and companies. Accelerators also have a vital role to play building the whole entrepreneurial ecosystem, and this meetup aims to share lessons learned to support people on the front line in APAC."
The APAC meetup follows similar successful events organized by the GAN in Europe and South America. Delegates will have the opportunity to network informally when they arrive, then GAN staff will lead a discussion on practical aspects of promoting accelerator programs and selecting teams.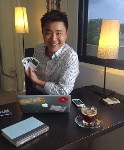 Over lunch, successful entrepreneur Hian Goh will share his experience of building and exiting from The Asian Food Channel, becoming an investor and how he feels accelerators are essential to the APAC startup ecosystem.
During the afternoon, GAN staff will lead three discussions: sharing experience of briefing and using mentors effectively across the many cultures of Asia, exploring business models to make accelerators financially sustainable, and the relationship between accelerators, startups and investors.
The day will end with an informal networking session over dinner and a 'reverse pitch' where local investors pitch to founders and accelerators.
Hugh Mason, CEO at JFDI.Asia, said: "It's an honour to host this event and we hope that in future it will grow into something regular that others will want to organize around the region. At JFDI.Asia we have learned so much by talking openly with peers running accelerators around the world. Anyone's success is everyone's success right now: it all helps to boost confidence. The accelerator model is still only six or seven years old but already two things seem clear: it works and it's not going away. Accelerators are disrupting early stage investment in a positive way worldwide and it's exciting to see them becoming an investment asset class in their own right."
The Global Accelerator Network (GAN) has grown to become an invitation-only group of 53 top accelerators from around the world. Its members all follow a short-term, seed stage, mentorship-driven accelerator program and have terms extremely favorable to entrepreneurs. To date, GAN accelerators have created 2,461 high-value jobs and raised over USD420m, with average funding raised per startup at USD463k.
Applications are open now for the next JFDI.Asia Accelerator Program, scheduled to start in August 2013