Congratulations to TradeGecko, which today confirmed that it has closed a S$800k seed funding round led by WaveMaker Labs and including Golden Gate Ventures. Alongside Flocations, TradeGecko is one of two successful start-up teams from the JFDI-Innov8 2012 bootcamp raise a total S$1.5 million in the last ten days. Both teams shared the learning from their marathon dash for cash at JFDI.Asia's regular Friday open house event, writes Hugh Mason.
January 23rd, 2012 — Cameron Priest and Carl Thompson set out on the ten hour night flight from New Zealand to Singapore. As they watched the lights of Auckland's harbour drop away beneath them, they knew they were heading into the unknown, bound to join the first batch of start-ups at South East Asia's very first seed accelerator program. The name of their iPad app for mobile salesman — On The Road — seemed strangely appropriate.
Just two weeks later, they hit a road-block. Their business model didn't work.
"I can't believe how much of an idiot I was 6 months ago," says Cameron. "But I was more of an idiot 6 months before that, so I am making progress. Seriously – the learning has been so painful and I'm kicking myself because the most powerful learning points are the ones you read about all the time: Talk to customers and find something that someone is desperate to have solved and take money as soon as possible, preferably before you build anything. Most important — kill the ideas that don't work quickly."

Which is exactly what they did to On The Road. And they've done the same more than once since as their product, now called TradeGecko, has pivoted into the form that a consortium of investors led byWavemaker Labs has just backed with S$800,000.
"It's been a rollercoaster ride getting here. We almost stabbed each other a few times along the way," says co-founder Carl Thompson. "But what's kept us together are those moments when we realized we are onto something that really matters to people."
Understand The Customer Problem
It helped that TradeGecko started out "scratching their own itch". Carl had previously started a fashion label. What killed it was success.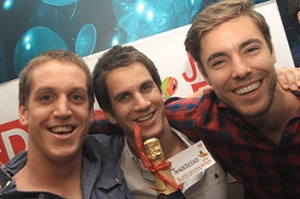 "I was great at designing T-shirts but managing the supply chain once we reached 50 customers or so was a nightmare," Carl remembers. "People would fax in orders with incorrect entries, all the data about our stock levels was spread across countless spreadsheets and I found myself spending all my time sorting out administrative errors instead of doing what I loved and did well."
The motivation behind On The Road was to fix all that, by giving sales people out and about real-time information about inventory levels using iPads, and to capture accurate orders face to face with customers. But as Carl and Cameron talked with small business owners, they found that not enough people would pay for a sales tool. They wanted something more comprehensive. The breakthrough came when they talked to the owner of a company in Hong Kong that made sunglasses for brands like Abercrombie and Fitch.
Look For The Pain Point
"This guy's pain was audible thousands of miles away," Cameron remembers. "Here was a sunglasses manufacturer that had spent hundreds of thousands of dollars of their own money trying to create software to solve the same problems we were looking at. They realized they were way outside their core competency so they practically bit our hands off when we said we would take on the challenge."
The secret was not just to tackle sales, but to look at the whole supply chain from manufacturing through to distribution.
Massive businesses like Walmart can use enterprise-grade software like SAP to tackle that task but anyone making and selling specialist products on a smaller scale, from bicycle parts to jewelry to wine and cheese, had no way to connect to the people sold their stuff to customers. The TradeGecko team found that if they could prove they could solve that headache, businesses were happy to pay them a substantial recurring subscription. So much so that even spending $600 to acquire each customer is worthwhile.
"Investors have backed us because we can show we have a deep relationship with business customers who use our service every day," says Carl
Make it sticky


Flocations addresses consumers with a service that's equally "sticky". Their travel business model only works if they can acquire each customers for a few dollars. But just like TradeGecko, investors backed them because they could prove that 25% of those customers keep coming back: they love the way Flocations gives them an interactive, visual way to search for short-haul vacations based on price.
Both TradeGecko and Flocations found themselves across the table from investors who demanded evidence that their business model worked in practice as well as in theory. Flocations secured that evidence by focusing on a couple of niche markets and monitoring user behaviour closely to demonstrate that they kept coming back. It wasn't the size of the user community that impressed their funders but rather the number of people they could retain.
For TradeGecko it was about showing that customers were really engaged and using the product every day, even if they didn't need to. Having capacity in the team to prove that point was crucial.
Hackers, Hipsters and Hustlers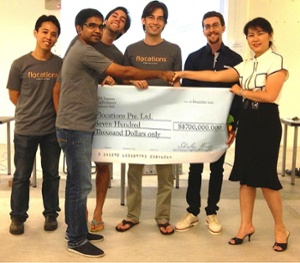 Frenchman Florian Cornu came up with the idea for Flocations. He pitched it at Singapore's second Startup Weekend event in 2011. "The four of us were strangers but between Friday night and Sunday night, we managed to create a working prototype," he says. "We decided to work on it part time at first then things got serious when we moved to do it full time with JFDI.Asia"
Canadian Tudor Coman gave up his job at RIM to join Florian and co-founders Venkatraman Dhamodaran from India and Shaw Chian from Singapore. The team is a classic Singaporean rojak of nationalities. The skill-sets are equally diverse: in terms of the classic start-up team, Tudor's the hustler, Venkat and Shaw are the hackers and Florian's haircut clearly makes him the resident hipster.
TradeGecko shows a similar mix of skills. With a background in fashion, modeling and marketing, Carl's clearly the resident hipster. Cameron is the hustler and his brother Bradley, who joined the start-up during the JFDI.Asia program, hacks out the code.
Both teams had the right skills to get started but the process they followed was important too.
Tudor remembers: "Looking back, our development process could have been sharper. Lean Startup methods had only just started being recognized in this region but the mentors at JFDI.Asia were all pushing the same kinds of recommedations to us. We knew we had to find customers and the challenge is that most people don't travel all the time for leisure – it was difficult to catch people right at the point they were ready to purchase."
Do You Need Critical Mass?
Flocations needed to find enough customers to get a consistent picture of their real needs but they weren't banking on a social model. Like TradeGecko, they could offer their first customer something valuable. Network effects that kick in with a large user base are a nice-to-have for the future.
"A year back everyone thought that social was the next big wave in travel — sharing journeys and booking together on Facebook — that kind of thing," says Tudor. "Turns out people do like to do that but nobody has yet found a way to monetize that behaviour. The social element doesn't convert to dollars."
Start-ups that rely on acquiring a certain mass of users before they can show a benefit face a hard path to prove that they can offer something worthwhile to customers and investors. The Flocations team are thankful they didn't follow the herd and get distracted down that path.
Florian says: "The vision behind our idea has not changed in 18 months. We want to help people find leisure travel in a better way. But the way we do it is now much more refined. We understand the industry better and we now know what we are doing running a business. It's about showing traction now. Investors love big ideas but want to know how you will make money next month."
As for TradeGecko, the learning to do that came at a cost. Flocations' crunch moment was realizing that there was little or no commission to be made from airlines. Their pivot was to use the travel options offered by airlines to draw in customers but then to make money selling them hotel rooms.
Telling A Story
Meng Wong's map of funding for Singapore start-ups makes it clear that there is cash available for good ideas at many levels in Singapore. Both TradeGecko and Flocations were looking for seed stage funding: enough to prove the business over a year. The way investors look at a company at this early stage is very different to a typical venture capitalist's approach.
"With us, investors are backing a hunch about an unproven business model," says Tudor. "So it's about telling a convincing story and having them get it. They want to see some numbers, of course, but mainly to see that we're tracking them. That's not the whole basis of their decision. Customer loyalty and engagement is much more important: do people come back to our service, because the real cost is getting them to check us out in the first place. If they keep coming back then one burst of marketing creates loyalty and returns over many visits."
Cameron had a similar experience leading the pitches to investors. "At the moment it's a lot down to gut instinct, whether they believe in what we are doing. Whether they believe in us as a team. At the next round it will be all about the data, metrics like how much are we spending to acquire a customer and upsell them to a subscription."
Make Meaningful Metrics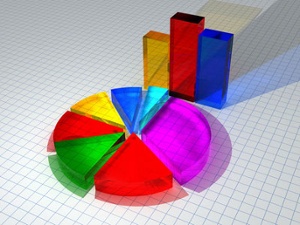 The numbers a start-up chooses to represent growth could be very different for different kinds of business. Startups are a bit like movies: they fall into certain genres. In a horror film the audience expects a certain number of buckets of blood per hour while a thriller needs a certain number of jump-out-of-your-seat moments to work. Romantic comedies aren't complete without a wedding (or four, perhaps with a funeral too).
In the same way, investors looking at a B-B SaaS business will have a set of expectations that goes with the genre and they will expect start-ups to understand and deliver against those expectations. So key challenges for any start-up pitching for early-stage funding is to position itself carefully relative to comparative businesses already out there and to back up what it says with evidence while it is still developing traction in the market.
Prepare To Meet The Money
TradeGecko researched all the numbers but found itself facing another hurdle. Sometimes people just don't get it.
"We ended up pitching 86 investors and our first ten or twenty pitches were crap," says Cameron. "I sat there opposite a guys worth millions dollars and I could see written all over their faces — 'what the f**k are you talking about?' It was a horrible way to learn but probably essential. I think you can read all the blog posts and books about this stuff but you only get to know your story intuitively and understand the things people don't understand when you see their faces not getting it."
"The key turned out to be making sure that investors understood our customer's pain," he continues. "And frankly it wasn't always our fault. If someone doesn't understand SaaS B2B then there is no point in trying to sell them on that. They need to get their heads around the big idea on their own or they will never get it."
Never Assume
There are many levels of experience in the investor community. Flocations advise that it's wise not to assume the person sitting opposite knows anything about technology, running a business or even making investments.
"We are doing a travel site that needs real time data and we were in a room with two people from a VC firm who asked us: 'Does it work offline?' It was hard not to laugh but we managed to answer politely, realizing that it was someone very junior asking this stupid question. Without their recommendation we would not have met the people who actually make the decisions."
Start-ups are sexy in Singapore at the moment, so the scene is much like a sport stadium. There are a few people down on the pitch playing the game and a lot of spectators. JFDI.Asia mentor Scott Rafer had firm advice to start-ups during the bootcamp: "If the guy opposite you doesn't get it after 5 mins, just walk out of the meeting."
That approach might not work so well in Asia as it does in the US but the point is well-made that it is best to meet less critical investors first. Flocations pitched their story over a hundred times to different people in different situations.
Different Stories for Different Situations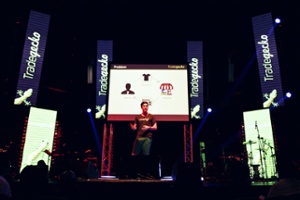 "You get to a threshold where it moves from sounding rehearsed to sounding natural," says Tudor, who led the pitch at JFDI.Asia's demo day in front of 100 investors. "For the first 2 months of JFDI we had weekly pitching sessions, then the last month we did it daily.
Cameron advises that it's as much about listening as talking. "When I am chatting with a customer and they repeat the problem back to me the way I framed it, then I know that I have understood them. I can tell their story, not mine," he says.
For Carl, it's all about simplicity. "There was a lot we took out of our pitch. We dropped all the stuff that we wanted to do and spent ages rewriting to get to those key phrases that connect with people. You can load up a prototype with features but customers will tell you the one thing that is important to them. And it's their opinion that counts, not ours. Telling their story you make it real. Forcing yourself to say what you are doing in their terms forces you to focus."
Carl made the demo day presentation for TradeGecko but meeting investors face to face was very different.
"Demo day is not about selling the business, its about getting a meeting," he says. "Up on stage I was selling this huge thing but in the meeting they don't want to know that. They want to know how are you going to get customers, how much will it cost you, how much will those customers pay you each year. Above all they want you to prove that the business can scale."
Challenge = Interest
Tudor's experience was that investors with the most critical-sounding questions have the most interest: "You have to be on top of your game and not get riled. Even when it sounds like they are being critical they are just trying to understand."
Different cultures may have different expectations, says Cameron: "I found that Singaporean investors expect a lot more data than a seed series business could possibly have," he says. "Those with front-line experience building businesses tend to understand a start-up quicker. It's easy to forget that people have to learn to be investors too."
"We have four investors, two of which have built successful B-B companies before. So they are passionate about what we are doing. The other two are High Net Worth individuals who believe in the market and us and I guess they are gaining experience investing alongside the experienced entrepreneurs," Cameron observes.
Build A Working Relationship
Flocations has seen the same pattern.
"Our investors have built businesses in the past but their funds are very new so the processes for running the funds is still bedding down," says Florian. "Our investors are forthcoming about the introductions they can make and also about their weaknesses. They don't micromanage. They want to see updates every few weeks. They leave us in control of the business."
One of the key introductions both companies hope their investors will make is to investors who can offer the next stage of funding they will need.
Cameron says: "We have already started a conversation with follow on investors because the Series A market is challenging here in Singapore. There is a government fund but it doesn't seem to have made an investment yet. We would like to get investors experienced with SaaS on board and there aren't many with that experience in Singapore."
Challenges For The Future
It's easy to see investment as the end of something, when actually it is the start of a journey. Both Flocations and TradeGecko see challenges ahead but also great opportunities.
"We are currently talking with several Start-up CEOs because there is a huge lack of relevant technical talent in Singapore," says Cameron. "It seems like every Singaporean programmer wants to become a manager as soon as possible! There are pools of talent in places like Philippines and Vietnam but the immigration policy can be challenging to understand."
Cameron doesn't believe that outsourcing technical development makes sense for a start-up.
"When you are starting a company you need to move really fast," he says. "You need the core development team in the same office — at least for the first 6-10 people. If you are pivoting or testing you need smart people alongside you every day."
TradeGecko is actively recruiting people whose teams didn't get funded after the JFDI.Asia bootcamp.
Florian says: "There is a big gap between the teams that got funded and those that did not. Most individuals on the program had great strengths but my impression is that the teams which didn't get funded didn't talk to customers and clung too long to something that was not working."
Nevertheless, the prospects are good for start-ups that can achieve traction, says Cameron. "If you have a good product and a good team, smart money is available here in Singapore."
JFDI.Asia is currently recruiting for its next bootcamp, starting February 2013.