Establishing a startup in Africa is tough beyond imagination but I soldier on, says Victor Adatsi of JFDI Asia Discover startup eCoach.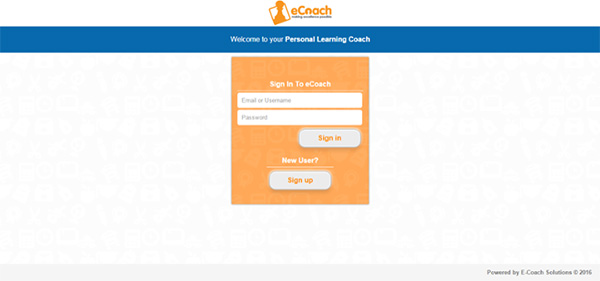 1. Tell us about your startup and team – who are you, and what are you aiming to do?
eCoach is an edtech startup with a mission to develop a suite of products, services and platforms that address common challenges in existing education systems while developing new models for education delivery, so that quality education becomes accessible to anyone, anywhere and at anytime. We have an up and running website—www.ecoach.io.
Our team is comprised of a dynamic balance of young and experienced technologists and educators united by a deep passion to make quality education more accessible. The eCoach management team is comprised of:
Timothy Kotin – Co-founder and CEO
Victor Adatsi – Co-founder, COO and Country Manager Ghana
Daniel Kotin – Co-founder and CTO
2. What brought you to JFDI Discover?
I read about JFDI Discover while in Singapore during the Samsung-Singtel regional mobile app challenge of which eCoach was a participant.
3. Why did you start this business?
Back in highschool, my co-founders and I realised that access to quality education was a major challenge so we engaged in tutoring students after our high school examinations. We realised we were good at this. The next question was how can we get this kind of tuition into the hands of millions of students across the globe. The answer we found was technology, so we learnt how to code.
4. What were some of the challenges you faced before joining JFDI Discover?
Some of the challenges are: understanding what the customer wants, how to investigate what the customer wants, how to be attractive to investors in order to raise funding.
5. How did JFDI Discover help your startup?
JFDI Discover helped us to be more efficient and precise in understanding our customers so we know what to spend time on. Understanding how to be able to zero in on what exactly the customer wants and improve our user experience was also a great learning experience.
6. What was your favorite and least favorite aspect of JFDI Discover?
Our favourite part was the call-in session with the trainer. Our least favourite was filling out the spreadsheet.
7. What is the one lesson you took away from JFDI Discover that you think other founders should know too?
Through JFDI Discover, we learned about the lean startup model. We think everyone should emulate this.
8. Where is your team planning to go from here?
We hope to continue to grow our offerings, improve our user interface and experience and hopefully expand to other countries.
9. Which resources do you look to for startup related advice? Have you read any books on startups?
Some of our go-to resources are the stories of entrepreneurs that built the America that it is now, Zero to One by Peter Thiel, techinasia.com and entrepreneur.com.
10. What topics do you want us to write about? We want to hear from you because you are the expert as the audience.
We would like to know more about how to scale a business whilst bootstrapping.
11. Who would you recommend to Discover?
My friends who also have startups.
12. What was the biggest surprise for you coming out of the program?
Being able to be helped by the coach to focus entirely on one segment of the market. We found it very helpful.
13. How has doing a startup impacted your life?
It has been really tough. I have lost friends and quarreled with family members. I have stayed up late in tears. I have even reached the level of depression. Establishing a startup in Africa is tough beyond imagination but I soldier on.
---

Steph Jarina is on the editorial team of JFDI.Asia. You can follow her on Twitter at @stephjarina.