How we offer advice
Because JFDI operated Southeast Asia's first and most successful accelerator and pre-accelerator programs, entrepreneurs still often ask for our advice. We owe everything to the community that made us possible, so we like to help whenever we can.
Here's how we can help:
I'd like to meet the local innovation community. Most weeks we host Open House; newcomers and tourists are particularly welcome. These are relaxed, informal events where you will find many interesting and well-connected people.
Our online community – Open Frog – is a free mailing list for our founders, our mentors, and the large community of entrepreneurs surrounding it. Many knowledgeable people read the posts and there is much insight to be gained by reading their replies to questions and issues discussed already. The community does expect you to do the work to find out what you want to know, so don't be offended if a question you post receives a terse response to read material elsewhere. If you want us to comment on a business plan or idea, we prefer to do that on Open Frog, so everyone can learn from your insights and experience too.
What do you think of my startup? If you want feedback on your business idea, please post about it on Open Frog, or visit us for Open House for an informal chat. When the JFDI bootcamp is in session, our bootcamp founders are our first priority, but you can usually get quick feedback in those two venues from our extended family of mentors and entrepreneurs.
If you want individual one-on-one advice from one of our mentors, that may be possible on a paying basis. Write to us at info@jfdi.asia explaining what you are looking for. Our rates start at $600/hour. We look forward to helping you turn your ideas into a valuable business.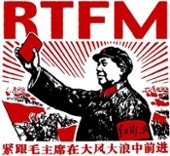 This page is part of JFDI.Asia's archive of Frequently Asked Questions on innovation and entrepreneurship. For more, Read The Frogging Manual.  We get a lot of questions from people, and these pages are the best way we have found to offer a comprehensive, helpful response. If your question remains unanswered, please post it to our OpenFrog Community and we will compile the best of the answers here.