Strike
Overview
Strike is like Rapportive for Mobile: an app which helps email power users research people. With Strike, a user can find social-network profiles and read social-media updates without having to leave the email app.
Problem
Currently it is not possible for multiple apps to work across and with each other on smartphones. Until iOS9, it has not been possible to run and use multiple apps on the same screen. Making an app to work on top of a running app in foreground, and make it feel like a part of the running app, is a fairly complex process. It is possible to make independent apps run (like Facebook Messenger), but making it run with an existing running app has been a challenge.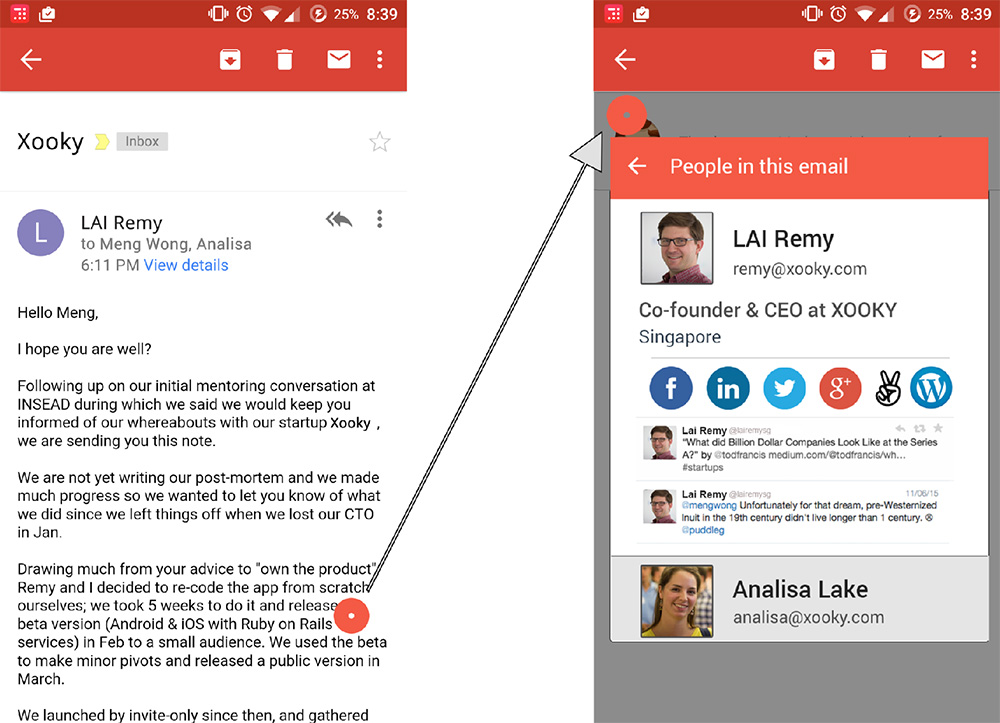 Solution
With Strike, users can now easily research any person in an email, right inside the Gmail app.Strike displays connections, social profiles, and social-media updates. Users never again have to manually look up or Google a person to find more about them. Who is our early adopter? Business users who spend most of their day on mobile devices, and who often have limited time to prepare for meetings.
More Information:
Official website
Contact: strike@jfdi.asia