RyMM Education
School education requires a three- way partnership: between teachers, students, and parents. The link between teacher and student is served by Learning Management Systems like Blackboard and Moodle. But the link between teacher and parent is currently stuck in the 19th century. Information moves via test results, report cards, and parent-teacher conferences once or twice a year.
Now that teachers and parents are online, there is a huge opportunity for collaboration through modern tools.
Parent–parent interactions are valuable, but until now they have been con- ducted offline and in the presence of children. We enable these interactions to continue online in a more organized and adult way.
Our web and mobile app helps teachers and parents of kindergarten and primary school students communicate and collaborate, so the children can achieve their best in school, by increasing engagement and managing issues efficiently.
We are being operated in 40 schools of India puting RyMM Education in hands of 450 teachers and 5000 parents.
Problem
Traditional interactions are rushed and unsatisfying. In parent–teacher conferences, parties spend time trying to figure out what it is that the child has done wrong. How did they get off track? There is little time to discuss the solution to bring child back on track. This leads to frustration, not appropriate action.
Parents in the bottom-of-the- pyramid and emerging-middle-class categories, who may themselves have only limited exposure to formal education, are often unequipped with the appropriate parenting skills to help their children succeed academically. They want their children to succeed, but often don't know how to help, other than by increasing the pressure and punishments.
From teachers side most of the teachers say that "As a trained educator we can do whatever we can to improve child's behavior and academic achievement but without help of a parent we are clueless" . Every day more than half of the teacher's time is being spent on assigning and collecting homeworks, managing and updating the child's behavior at class, taking attendance and updating parents about these attend- ance, creating and updating parents about school and class events and a lot. All these activities related to students are performed in a chaotic and painful manner and we are bring this chaos to an order. Helping teachers to manage their work efficiently and spend most of their time in teaching but not in as- signing and updating tasks.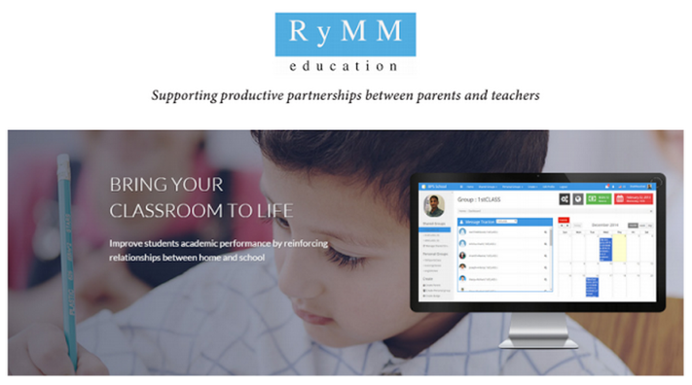 Solution
Our software lets teachers coordinate better with parents. Parents who want to help their children, but don't know how, can now learn from the teachers and from other parents.
We offer a Parent–Teacher Relationship Management system to schools. Teachers can capture and instantly share their classroom observations with parents through a web and mobile app. These observations are synced with recommended actions for parents to understand and improve their children's performance.
Connecting parents with other parents provides a healthy environment for parents to compare notes, understand their children in context, and work together to complement the teacher's efforts.
Parents are also engaging with schools in new ways – teachers can poll parents, and parents can proactively organize activities for their children like study groups and enrichment camps.
Now since teachers are sending every task related to the kid directly to their parents, they save most of their time in chasing and collecting home- works from their students.
From schools perspective – More than 50% of schools back in India don't have a proper online presence that is a website and they spend thousands to perform data analytics with respect to their students, teachers and parents to improve their school environment. We provide them a quick free website and a data analytics system at free of cost to make them stick to our product.
More information
Official – website
Creative Commons – images
On – Angel List
Contact: rymm@jfdi.asia