Play2Lead
Overview
Play2Lead is a gamified mobile and web application that helps companies deliver excellent service by making training fun, memorable and measurable. Our application helps corporation trainers run activities including quizzes, polls and activities so that employees across the organisation can engage & learn, then reflect, and move them closer towards the desired behaviour change. We put each participant in the position of being a customer and feeling what that experience is like. We can measure who understands the service mindset that we are trying to teach and who needs more help.
Problem
Many traditional companies have had a product mindset, and struggle to transform their entire organisation to have the right service mindset so every customer experience meets or exceeds customer expectations.
Little visibility on what employees know and think during and after training resulting in the inability to quantify the impact of training.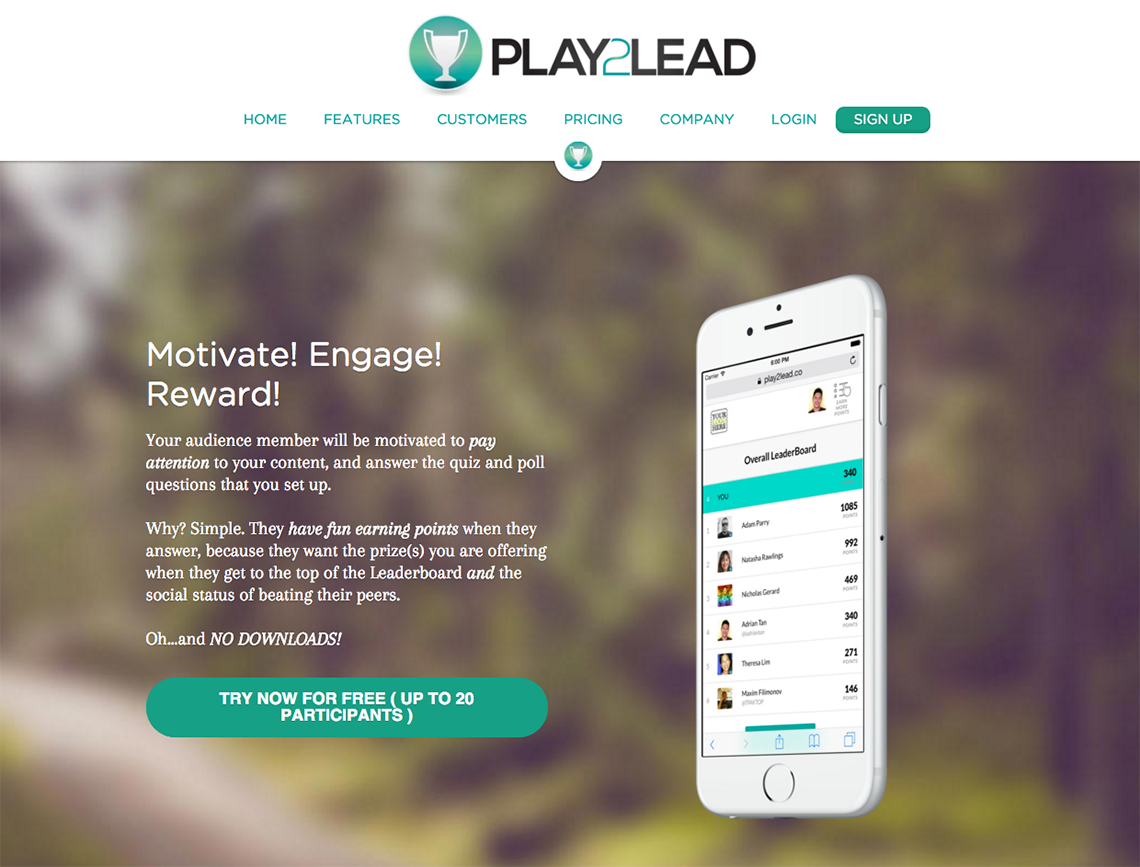 Solution
Our U.S. patent pending gamified web and mobile app allows employers to run training and service awareness activities for every level of the company that is:
Highly engaging: Ability to hold ~90% of their audience's attention during the live workshops and conferences (industry average <20%)
Value-for-money: Event-based currently priced at US$1 per targeted participant per month, but we will be increasing this to US$5 based on feedback from our customers.
Seamless (online and offline): encouraging ongoing engagement and maximising memory recall, and potential for behaviourial change.
Measurable: by knowing what employees know and think during training, the employer and employee can more quickly close the gap between "knowledge" and action, and measure the impact of the training.
More information
Official website
Creative Commons Image
Contact: play2lead@jfdi.asia