Healint
Visiting the doctor's office and getting lab tests are snapshot approaches; they need to be complemented by long-baseline data. Healint has built a remote monitoring system for physicians to manage chronic patients continuously outside the clinic. Healint's smartphone app captures patient behavioral data passively and gives physicians a dashboard of key diagnostic indicators in between visits. Physicians can now make better diagnostic and prescriptive decisions with information not previously available otherwise.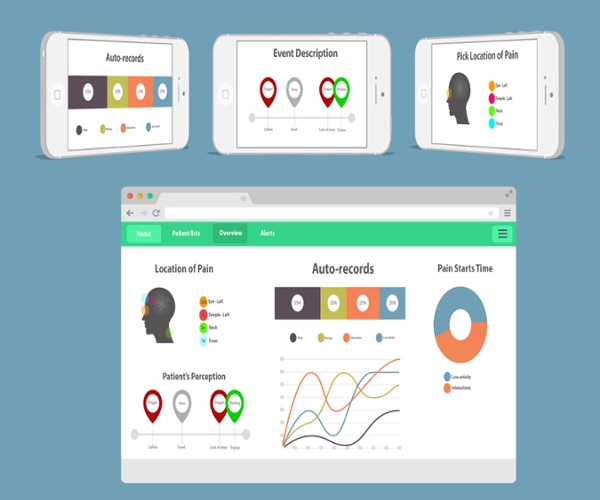 Market Potential
In Southeast Asia and Japan alone, there are a total of 150 million patients with epilepsy, acute migraine or at risk of stroke. In the US alone, the cost of stroke is $70bn and $16bn for epilepsy. Acute migraine affects about 3% of population (especially younger working adults). It is "bread and butter" for many neurologists in SG.
Team
We have been in the healthcare and technology field for a total of 40 man-years.
Francois Cadiou, CEO and Co-founder. Francois oversees the overall vision for the company. He has over 13 years of extensive experience in pharmaceutical clinical development. He spent 8 years in Japan and is fluent in business Japanese. He is also the founder of INSEAD alumni Healthcare network in Asia, and co-founder of the Health 2.0 chapter in Singapore.
Veronica Chew, CMO and Co-founder. Veronica leads sales, marketing, and business development. She spent her career in medtech and pharmaceutical industries, bringing affordable innovation into emerging markets. Her work in "reverse innovation" has been cited in Harvard Business Review and BusinessWeek.
Edouard Amouroux, Lead Researcher and Co-founder. His work focuses on behavioral modeling. Examples include H5N1 virus propagation, and human electricity consumption behaviors. He has a Ph.D in computer science and a Master degree in Artificial Intelligence.
More information
Official website
Creative Commons images
On Angel List
On Crunchbase