Greyloft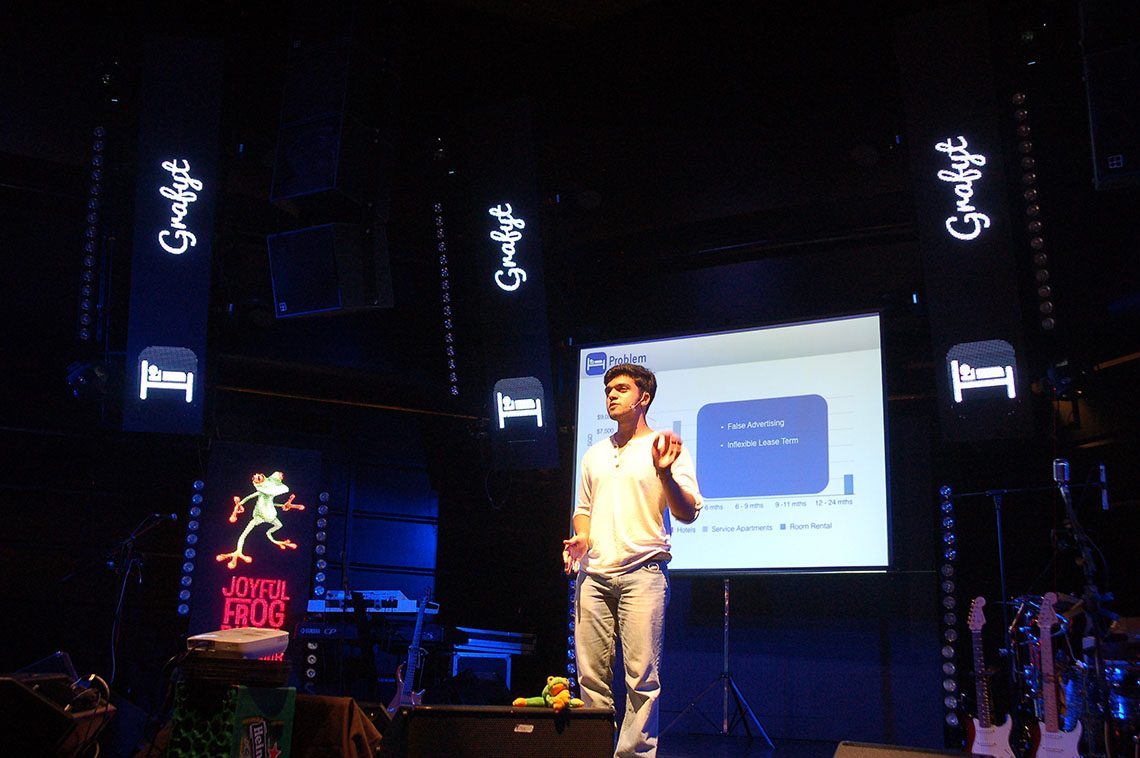 Greyloft is a digital real-estate agency that combines a smart search platform with a handpicked team of in-house, licensed estate agents, to help our customers find their ideal home.
Greyloft simplifies the home finding experience for consumers, by allowing them to easily shortlist where they'd like their home to be, and then ensures that consumers are provided a quality 'offline experience' by pairing them with one of our in house agents. The agent represents them throughout the process until they find their ideal home.
Whilst Greyloft is primarily focused on the Singapore private residential rental market, we are aiming to expand into the Singapore private residential sales market in the second half of 2016.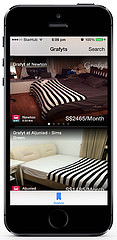 Traction
Greyloft is developing a curated, data-rich, consumer-facing, smart search platform that allows consumers to easily identify where they'd like their home to be. Data on neighbourhoods, prices, and similar properties is presented online, thereby reducing the amount of time consumers need to spend 'offline', searching for the right property.
On the agent side, we are implementing a set of procedures and building a CRM (including modules to enable e-signing of contracts) that greatly reduces the manual aspects of their role, and makes them more efficient.
Market Response
Encouragingly, tenants are willing to make bookings through our platform, site unseen.
Even more encouraging, landlords are willing to risk their capital to create supply.
A landlord ("Mark") listed with Greyloft. We found him two tenants who made their booking through our platform, without even seeing the place. Mark then said: If you can get me more medium-term tenants like this, I'll lease another house to list on your service. Mark also asked if we operate in the Philippines and in New York, where his family has other properties.
We're also already getting inbound referrals from word of mouth marketing: I am a French student & I am going to be an intern at CINTRA Singapore so I am looking for housing. Aurélien L— and Etienne R— from CINTRA gave me your e-mail address. I will come with two other French students so we would like to rent something with 2 or 3 bedrooms and, if possible, in a condo. We will be in Singapore from mid-July to mid-December. Could you give me the price and location of housing available for rent?
This level of interest is very encouraging as it shows that existing competitors are unable to clear the market.
Problem
Most real estate rental transactions still involve human brokers. Online services still follow the model of simply passing leads to agents. Other than the preliminary search, which now begins online, the real estate rental experience remains offline, inefficient, and slow, marked by multiple site visits and failed price negotiations. There are a lot of would-be tenants and a lot of landlords with vacancies, but the market doesn't clear as efficiently as it could. Apartments go unrented for months at a time. Tenants spend weeks shopping. What would it take to make the market more efficient?
Insight
Uber dynamically matches short-term demand (taxi trips) with longer-term supply (limousines). Greyloft clears apartments in the same way: most landlords would prefer a longer lease (2 years) but would make more money from shorter leases (6 months). By offering term and price transparency to landlords and tenants, we clear the market more effectively, and take a fee for doing so.
Early Adopter
The pain point is acutest among expats moving to or living in Singapore; they typically seek a lease of 6 to 12 months but landlords prefer longer terms. Our customers are urban, white-collar professionals, typically 22–40 years old. They have more money than time; they are willing to pay a premium for convenience. They are also tech savvy, typically possessing both a smartphone and a laptop.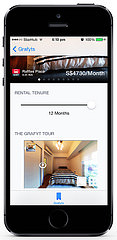 Solution
Greyloft will be a market-making broker for the entire rental transaction. This goes well beyond online real estate rental portals which focus only on listings and lead generation.
Dynamic Pricing
Greyloft uses dynamic pricing to clear the market. To calculate the clearing price for any given property we can take into account location, rental duration, price of the property, estimated mortgage, demand for the property (measured by number of clicks), rental tenure, wealth of landlord, and urgency on both sides. Industries such as hotels, airlines, and now the cab industry (owing to Uber) are used to dynamic pricing. We believe the real estate rental market is now ready for the same.
Virtual tours
With Greyloft, potential tenants begin their search by browsing virtual tours of the rental apartment or room, like indoor Google Streetview. We send a photographer to shoot a panorama and qualify the site at the same time. Virtual tours reduce the number of visits tenants need to make.
Site visits
Following this, Greyloft then coordinates the viewing via mobile. Unlike other portals which at this stage pass the lead on to a real estate broker, Greyloft's mobile app tracks potential tenants & monitors the viewing stage of the transaction. Potential tenants therefore have a consistent rental finding experience on Greyloft.
Once the clients have viewed a certain rental unit and have decided to book it, Greyloft will allow them to confirm a booking by making a payment.
Standardized Legal Agreements
Finally, Greyloft will automatically generate standardized legal agreements that put the interests of both parties on an even footing (to which the two contracting parties can add bespoke clauses).
More information
Official website
Creative Commons images
On Angel List
Contact grafyt@jfdi.asia