JFDI Discover
This programme is now closed for applications.
From 2013-2015 JFDI operated an online course that taught independent startup founders the structured way to validate problem/solution fit for their businesses. The startup advice given was rooted in the Lean Startup methods, helping startup founders prioritize things towards building a successful business. Over 1,500 entrepreneurs and 400 startups from 40+ countries benefited from the program.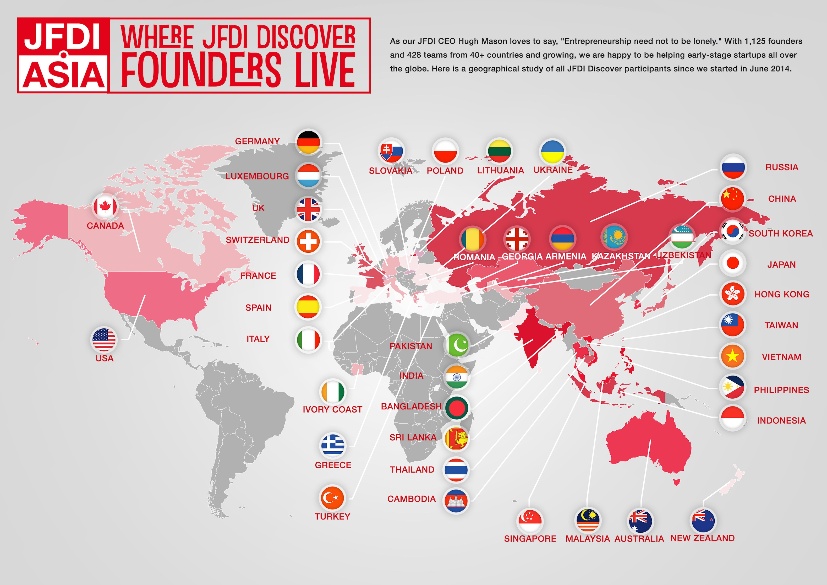 We are proud of all JFDI Discover Alumni
$10,000 Raised
JFDI Discover helped us make sure that our idea morphed into an MVP (minimum viable product) people want. We won a SGD$10,000 grant right after the program!
Ritchie Ng, Kinsheep CEO
$50,000 Raised
JFDI Discover guided us in systemizing our process and focusing on the most important things. We learned to shift our focus from product development to traction.
Dave Osh, Execuvite CEO
$140,000 Raised
JFDI Discover allowed us to get from just an idea to a project which recently attracted our first SGD140,000 of investment!
Pavel Antonov and Mary Samoylova, Founders, Teach!Mi