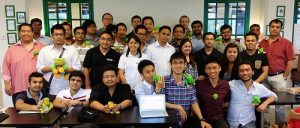 SINGAPORE, 25 March 2014—Joyful Frog Digital Incubator (JFDI.Asia Pte Ltd) today revealed details of the 13 new Singapore-based startup teams joining its next 100-day accelerator program this month. Each will receive a SGD 25,000 (USD 19,650) cash investment plus a package of intense mentoring and valuable support services worth SGD 150,000 (118,000). The program which will end in a demo day to active early-stage investors early in July, is developed and run as part of a strategic partnership between Joyful Frog Digital Incubator and Infocomm Investments Pte Ltd (IIPL), the investment arm of the Infocomm Development Authority of Singapore (IDA).

In addition to JFDI's largest-ever contingent of Singaporean entrepreneurs, the 13 teams announced today come from countries as diverse as Korea and Lithuania. They were selected from 353 teams that applied online from all over the world, predominantly on the basis of the team's potential, track record and expertise in a business domain.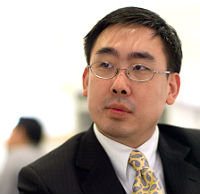 Wong Meng Weng, Chairman of JFDI.Asia, said: "It feels great to be working with such talented people. We look for teams that have a mix of the right skills, attitude and knowledge of the domain in which they want to work because we know that the actual idea they are working on is very likely to 'pivot' over the next 100 days that we work together."
Mr Steve Leonard, Executive Deputy Chairman of IDA and Chairman of IIPL, said, "It's great to see the overwhelming response from startups from around the world, and we all feel the growing energy in the Singapore tech community. IDA, and our investment-subsidiary IIPL, are committed to ensure that Singapore is a great place for tech-product startups to come to life and to address world-wide opportunities."
The teams are all incorporated in Singapore and at a variety of stages of development ranging from initial 'customer discovery' through to working services online with paying customers. Their working titles and current focus are as follows:
Autocus (India) – connecting and automating applications and hardware to create rapid 'mashups'
Codetoki (Philippines) – an online gamified learning platform for IT/CS students.
Contentfactory (Singapore) – creating high quality, affordable marketing content for the Internet
DocTree (India) – E-bay for elective surgery in India
Glints Intern (Singapore) – an internship portal for companies and interns to find each other
Huddling Penguins (South Korea) – creating constructive alternatives to make world more fun to live
Kallfly (Philippines) – telephony on the go
Obilis (Thailand) – collecting, sharing and discovering products from anywhere
StoryRoll (Lithuania) – collaborative storytelling
Stumply (Singapore) – matching people with the right flatmates & rooms quickly
Vixhub (Singapore) – back office solution for small businesses
Wikasa (Indonesia) – democratizes education by allowing anyone to collaboratively build and share online courses
XySec Labs (India) – Automating Mobile Security
The teams announced today will bring JFDI's portfolio of startups to a total of 40 companies, with a further 25-40 expected to join later programs in 2014.
Applications are now open for the next program starting in late June.