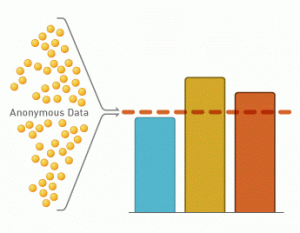 The world of wine has Robert Parker.
Consumer credit has the FICO score.
Companies have Moody's and Standard & Poor's.
What do startups have? Maybe, one day, they'll have the Frog Score.
Yes, we're standing on the shoulders of giants: YouNoodle tried this (and pivoted). The Startup Genome Compass offers another take.
And we know a single quantitative metric oversimplifies. But there's merit in the concept: a third-party, objective assessment of a startup and its team. Every investor uses some model, no matter how crude. Every angel, every VC who looks at a business plan and hears a pitch, forms a view.
At JFDI, we've developed our own system. Every startup who applies to us gets evaluated using the same, simple model. This coming year, for the first time, we'll share our evaluations with applicants. We'll show how we think, how we evaluate a deal. If you get in – or don't – you deserve to know why. (After all, we might be wrong – correct us!)
Now for the innovation. We're thinking of opening up this evaluation process to any startup – not just those who want to get in to the JFDI program.
Think about it: when you go to buy a house or a car, you know they're going to check your credit rating. So you look it up first.
If you're a founder looking for funding, it only makes sense to find out how your pitch looks to other people.
If your Frog Score makes the cut, you could show that score to another VC – who knows, you just might find yourself in their fast lane.
If this takes off, I could see a world where VCs ask startups: What's your Frog Score? Don't have one yet? Go get an assessment done, and come back when you do. Insert freemium model here.
We will prototype this concept during the coming application process, and if it works, we'll launch it in a few months.
If you think this is a good idea, and if you would use it yourself (as an investor or as a founder?) please leave us feedback in the comments…