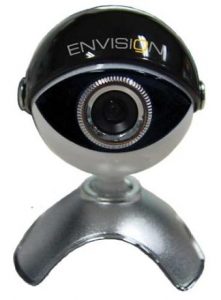 From recommendation engines to data-mining; education to gift cards, start-ups applying to our next bootcamp are exploring every aspect of life. With well over a hundred videos submitted so far, we sadly don't space to post them all. So here's a random selection of styles, places and people.
For the avoidance of doubt, this is not a short-list of the strongest teams and it's not intended to be representative of anything … except the great talent and energy out there interested in Asia's start-up scene. We really appreciate the effort everyone's put into their applications.
Apologies to everyone that it's taking a couple of weeks to get through all the material we have been sent since we closed applications at the end of December. To stay in touch with news about our future accelerator programs, please hit the Facebook Like button on the right, or sign up for our occasional newsletter.
What is it about start-up teams from Thailand? How come they make videos that look like boy bands 😉 So much creative talent! Waiting backstage to cook their way into your hearts, here's team DigiRecipe:
Matteo Sutto, Anh Nguyen and Ludovico Sutto are based in Singapore and Vietnam. Their team Tate & Tonic wants to help men find clothes that suit them in the privacy of their own homes:
Meanwhile, team Party Sounds could just be the first customer for that new clothing service.
Jeff Lee made it all the way from the USA without a shirt. Looking stripped, ripped and ready to roll in Singapore with an idea for electronic digital music, here's Jeff with co-founders En-Ming Ong and Zenos Schmickrath:
Continuing the body-building theme, Vietnamese team Lifebox 365 let you enjoy those moments in life when you (or your dog) grew.
Intrigued? Here's a demo from Quoc Anh, Viet Hong, Duy Khai and Truong Han:
Building minds rather than bodies, Thailand's team CollegeStacks aim to help students manage schoolwork:
So what do you think of these ideas so far?
Hang on … don't answer that.
Instead, recruit a load of test users instead using Referoll. Watch as co-founders Ariff Munshi and Quoc Tuan Tran, based in Singapore, show us how:
So that's how you can sign up testers. But wouldn't you rather be meeting GIRLS?
Taiwan's most eligible bachelors, Edward Liu and Yitao Sun, are finding new uses for the Pinterest-style interface that seems so attractive to women.
http://www.youtube.com/watch?v=-G_A–69gF4
Did you spot the deliberate continuity error? Perhaps the secret to finding love for life is to change your shirt half-way through a video.
You could simply try making great conversation over dinner. In India, Aravind Ravi Sulekha and Gaurav Srivastava offer an app that means you will never get caught out by a difficult question on a first date. Just make your excuses for a moment, fire up your mobile and the wisdom of the crowd will help you:
http://www.youtu.be/_Y8QLqf_5ho
If that doesn't work, you might want to advertise for help.
Singapore's SmartSign team Erich Dang, Le Bui and Harrold Duong are out to make shop window displays more attractive and effective:
If you don't like what you are seeing at home, why not look overseas?
From Malaysia, Hanim Shukor offers a travel idea she calls dLoop:
Meanwhile, in Pakistan, Sarfraz Shoukat and Waqas Shabbir from team eGrappler.com have another spin on e-commerce:
Which is great if you have cash to splash. So how to get rich quick?
Foreign Exchange trading is popular in Singapore. Making up team Flagforex.com Warren Seah and Charlie Ng dressed up to show us how: