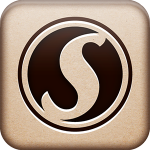 JFDI–Innov8 startup business ShopSpot Pte Ltd announced today that a group of angels and business entrepreneurs in Thailand led by Kris Nalamlieng has agreed to invest an undisclosed sum to fund development of ShopSpot's mobile peer-to-peer commerce platform.
In its own words, ShopSpot "makes selling stuff as easy as sending a tweet". ShopSpot launched its mobile app on the IOS platform on April 18. Within twelve hours, it had reached number five in its category. Now with over 1,500 downloads, hundreds of items listed for sale and real deals taking place every hour, ShopSpot is rapidly taking hold in Singapore and Thailand which have never previously had a made-for-mobile online marketplace
"The cash element of this investment will allow us to focus on shaping the great user experience that will make ShopSpot a leading force in mobile commerce worldwide," said Natsakon Kiatsuranon, co-founder and CEO of ShopSpot Pte Ltd. "But this investment is about more than cash. Our ambition is to do for mobile commerce what Instagram has done for photo sharing and what Twitter did with micro-blogging. We're at the start of a long journey and we know that the experience, contacts and advice that our new investors can bring will prove invaluable."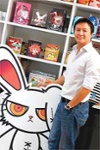 Kris Nalamlieng commented "Our group is really impressed by Natsakon and his team for their creativity, entrepreneurial spirit, and their ability to convert conceptual ideas into applications quickly. We hope that our support will encourage more youths from Thailand to work with JFDI in the future."
The investment follows ShopSpot Pte Ltd's participation in the JFDI–Innov8 2012 Bootcamp, a business accelerator program that takes companies from idea to investment in 100 days. ShopSpot is the second startup participating in the bootcamp to announce an investment ahead of the bootcamp Demo Day for which over 100 accredited investors have already confirmed attendance on 4 May 2012.
Cofounder and CEO of JFDI.Asia Hugh Mason said, "ShopSpot is one of the most focused startup teams we have encountered in South East Asia. The rigour with which they have followed the Lean Startup Methodology at the heart of the JFDI bootcamp program has really paid dividends. They de-risked their proposition to investors, proving that they have a product that fits a large market need. This investment validates both ShopSpot and the method that produced it. We believe that this company will continue to attract investor interest, long into the future."
ShopSpot is a mobile phone app that makes buying and selling items as easy as sending a tweet. Users simply snap a picture, tag the item they want to sell and post it on the ShopSpot marketplace. Great design, the convenience of mobile and geolocation reduce the time taken to sell something from half an hour to half a minute.
Kris Nalamlieng is the founder and Managing Director of 2:Spot Communications Company Limited, Thailand's leading character design studio. Prior to 2:Spot Communications, Mr Nalamlieng worked in Strategic Consulting and the Telecommunication Industry. He is a founder of Mobile Messaging company, ARC Innovative, currently the leading platform for corporate SMS in Thailand, lectures in the Economic Program at Thammasart University and is an active consultant partner at several firms.
Kris Nalamlieng holds an MBA from The Wharton School, University of Pennsylvania and a BS in Physics and EE, Arizona State University