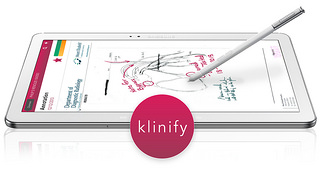 Klinify, a document management system that helps private medical clinics manage patient records while preserving their existing workflow, today announced that it has closed a S$770,000 (USD$604,000) seed funding round led by Jungle Ventures through Singapore's Technology Incubation Scheme under the National Research Foundation (NRF). The round was supported by angel investors from the medical industry in Singapore.
The investment will be used to grow the team at Klinify, expand the functional prototype that has already secured backing from customers into a fully-fledged product and extend the support service for clinics.
Klinify's founders developed their business through the JFDI.Asia accelerator program, securing an introduction to their new investors at the program's demo day held mid 2013.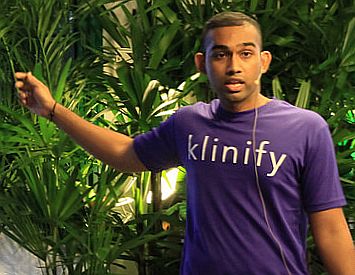 Krishanthan Surendran, Co-founder and CEO of Klinify, said: "It was obvious Jungle Ventures' portfolio companies offered great synergies with Klinify. Investment is a long-term people relationship too and we found that we connected immediately with the team at Jungle and their partners. Those relationships, networks and experience are exactly what we are going to need as we bring medical clinics in Asia to the forefront of technology."
Klinify's appeal to doctors and clinic managers is that it removes the challenge of managing paper-based patient records without requiring doctors to change their workflow process. It takes just 20 minutes to set up application, a scanner, and tablets that substitute for paper. The intuitive technology enables clinicians to start using the system immediately, with very little training or downtime. Klinify is currently actively developing relationships with major medical groups.
Amit Anand, Co-founder and Managing Partner at Jungle Ventures, said "Every other profession introduced screens and keyboards to manage information 20 years ago. Clinics have held back because doctors don't want to be turned into data entry clerks: they're there to care for patients. We are impressed that Klinify has put so much energy into really understanding the problems faced by their customers and the many stakeholders involved in medical records management."
Klinify helps doctors migrate to electronic records using tablet computers in a way that avoids them needing to change their workflow. This makes migration to Klinify's system swift and painless, minimizes the required training and downtime. Because it brings patient records into the electronic realm it unlocks significant opportunities to integrate clinical operations seamlessly across partners.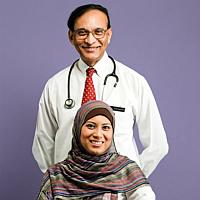 Dr C Sivathasan is a leading Cardiothoracic Surgeon in Singapore. He has always pioneered new technology, taking part in Singapore's first heart transplant operation in 1990, lung transplant in 2000 and robot-assisted heart operation in 2005. Speaking of Klinify, he said: "When I tried the tablet application, I instantly knew Klinify would revolutionize medical annotation. Existing EMR solutions address practice inventory and accounts management, but Klinify is the first to provide a smooth solution in managing patients' medical records without changing the workflow process. I am excited to see how the product and the team will develop over the next year."
Klinify was established by Nishanth Sudharsanam and Krishanthan Surendran from the National University of Singapore and developed to investment readiness through the JFDI.Asia accelerator program held in Singapore during early 2013.