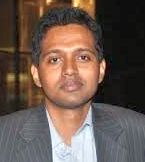 SINGAPORE – enMarkit, a social commerce company that increases sales on ecommerce sites by engaging online shoppers and rewarding them for sharing reviews, announced today that Murli Ravi is joining the company as a non-executive director. Mr Ravi is the former Head of Investments for south and southeast Asia at venture capital firm JAFCO Investments which manages funds of more than US$750 million.
Mr Ravi has served on the boards of numerous multi-national companies including Data Security Systems (acquired by Gemalto) and will draw on his investment management experience to advise enMarkit on strategy and business expansion.
Vipin Agarwal, co-founder and CEO of enMarkit, said: "Murli brings with him his rich investment experience as well as his extensive network across multiple industries. In addition, his engineering background means he understands the technical side of our business. This is especially helpful when discussing our business strategy. We are delighted that he is joining us".
enMarkit was introduced to Ravi as a mentor by the 100-day startup bootcamp program operated by JFDI.Asia, southeast Asia's #1 business accelerator.
Mr Ravi said: "enMarkit brings together transactional insights as well as customer engagement technologies to create a very personalised experience for online users on ecommerce websites. It's a unique and powerful tool for all e-commerce companies."
Using enMarkit's product, e-commerce sites are able to understand their customers buying interests, identify influential visitors and evaluate the value each customer brings to the site. This information is then used to automatically create a shortlist of items based on the customer's individual buying habits and tastes.
CEO Agarwal said: "Google tells you how many people have visited your site, FB tells you who they were. We can tell you what they were looking for."
enMarkit converts e-commerce clicks into communities. In the US, Amazon is the dominant ecommerce retailer – it uses its proprietary database of online shopping behaviors collected over the last 15 years to customize the experience for each and every buyer. In the developing ecommerce markets, there are many smaller players each with a tiny slice of the ecommerce pie. enMarkit provides the collaborative filtering technologies and consumer behavior understanding to level the playing field. By federating and sharing data, these websites are able to punch above their weight and provide many of the "big data" personalisation features that larger ecommerce sites offer.
Vipin Agarwal was a Venture Capital investor in India where he managed the complete life cycle of investing in early and growth stage technology companies at Nexus Ventures and Kotak Private Equity in India. He brings his vast network of industry connections and organization building skills to enMarkit. Vipin did his MBA from IIM-Ahmedabad and BS (Chemical Engineering, with specialization in Bioinformatics) from IIT Kanpur, India.
EnMarkit co-founder Ekta Mittal comes from product development expertise at Amazon and Trilogy. At Amazon.com Ekta led Amazon Webstore product that uses Amazon's white labelled technology to create end to end multi-channel ecommerce platforms for brands including Marks & Spencer, Mothercare, @Target etc. Ekta was earlier the Technical Delivery Manager – Financial Products at Trilogy Inc. Here she led the India product development team that developed the compensation and incentives management product for global insurance giants. Ekta is B.S.(Computer Science) from BITS-Pilani India and a State Gold Medal Awardee.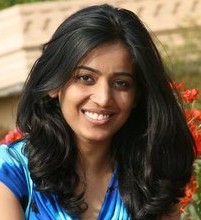 Murli Ravi is a seasoned venture capital professional who has overseen investments in over 20 companies at a relatively young age across Australia, India, the US (both the San Francisco Bay Area and New York) and Singapore. The realised returns for his region are today the highest they have been for over 2 decades. His portfolio companies have spanned a wide range of industries; his main sectors of interest today are enterprise software, ad tech, media, analytics, telecom, and other B2B & B2B2C areas where software plays a key role.