Collabspot, the sales email platform that integrates CRM with Gmail, today announced that it had secured S$80,000 seed funding from an international syndicate of investors including Louis Naugès (France), Kevin Dewalt (US/China) and 8 Capita (Singapore), writes Hugh Mason.
The move to build international connections reflects two further disclosures by Collabspot: that two thirds of its user base are located in the USA, and that the company has doubled its paying monthly active user base to 1,000 in the four months since June, when it completed the JFDI accelerator program.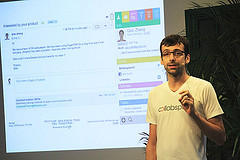 Jérémi Joslin, Founder and CEO of Collabspot, said: "I think I surprised investors at the JFDI demo day when I said we were growing organically and didn't need their money … but some wouldn't take no for an answer! So we ended up putting together a network of really well-connected people whose expertise and connections can help us make the most of all the international interest. Frankly, that's more valuable to us than cash right now."
Collabspot is the first of JFDI.Asia's startups to be in a position to grow organically because it was more or less covering its running costs from June onwards. It can build its market traction and valuation before, if it needs to, raising funds on much more favourable terms than it would do now. JFDI.Asia always advises startups to work that way if they can because it means founders will hold on to significantly more equity when they decide to sell the business.
First time entrepreneurs often don't realize that the seed money they raise is, without question, the most expensive financing that they will ever bring into the business. Yet the misunderstanding is understandable: with so much media coverage about investment deals, it would be easy to get the impression that, unless a company has external financing, it's somehow not a 'proper business'. Yet Collabspot proved it was adding value for customers by asking them to pay from Day 1: every user that signed up validated the business model as well as providing very helpful cashflow.
In truth, customers are far more important to an early-stage business than investors, unless they add something beyond money … which is why Collabspot announced in May that Laurent Gasser had invested as part of a management buy-in and was joining Collabspot's executive team. With his partner Louis Naugès, Gasser had already built an international Google Apps network (Revevol). Today, Naugès inks his name on the share register, alongside two more newcnames: Kevin Dewalt and John Tan, Partner in 8 Capita. Like Gasser, they both got to know Collabspot while they were mentors with JFDI.

Kevin Dewalt said: "From our first meeting I was impressed with how much Jeremi and the Collabspot team had accomplished in a short time and how rigorously they were applying Lean Startup techniques to test the assumptions and scalability of the business model. Attracting an experienced executive like Laurent to the team was a huge win. JFDI created the environment for all of this to happen – the program continues to distinguish itself as one of the premier accelerators in the world."
Collabspot joined the JFDI.Asia accelerator program in February 2013, receiving its first investment from JFDI.Asia along with intensive mentoring through the 100-day program. It was the first from the 2013A JFDI.Asia batch of start-ups to confirm follow-on funding.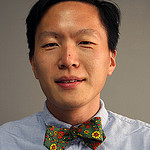 John Tan, Partner at 8 Capita, said: "I believe the rigor of the 100-day programme really helped crystallize the team's thinking in terms of what users need. I was impressed with how Collabspot was able to keep refining the product while growing their user base at the same time. Jeremi is a technical CEO, so he is constantly thinking about the business, his users, and coding the features they need. It's unusual to find a business guy who can code, or a technical guy who can do biz dev – whichever way you want to see it."
8capita values SaaS businesses because they offer good margins, are scalable, have relatively low cost of acquiring customers (CAC) and are 'sticky' – they rapidly become part of users' lives. Commenting on the relatively low quantum of investment that the new investors bring in, Tan says that the real commitment he and the new shareholders will be bringing is their time, support and networks to help the business grow: "When we are not the lead investor, we are very comfortable with smaller tickets. I've invested $25k for valuation upwards of $10m. It's not just about how much equity you own and you also need to consider how big the exit can be."
Clearly there are high expectations for this fast-growing young business. According to Laurent Gasser, Collabspot's main priority now is to increase its marketing push and to expand its Customer Success team: "Our Go to market strategy will continue to scale with a mix of online sales as well as traditional sales, in partnership with the CRM's vendors as well as their Resellers worldwide," he said.