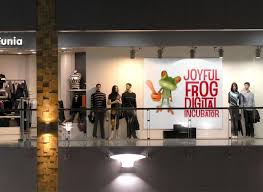 SINGAPORE, 18 March 2014—Joyful Frog Digital Incubator (JFDI.Asia Pte Ltd) today announced that it had secured firm capital commitments totalling SGD 2.7 million (USD 2.1 million) from an international consortium of investors. Anchored by Singapore's Infocomm Investments Pte Ltd (IIPL), the investment round is supported by two funds, SpinUp Partners Ltd (Russia) and Fenox Venture Capital (Silicon Valley), with private investors from the Philippines, Vijay Saraff (Thailand), Paul Burmester (UK) and Thomas Gorissen (Germany).
The investment announced today represents the first milestone toward JFDI's ambition to raise SGD 6 million (USD 4.7 million) to scale up its operations in Singapore and better serve entrepreneurs across Southeast Asia. Across the three previous runs of the JFDI bootcamp (one in 2012 and two in 2013), 60% of graduates went on to raise follow-on funding.
Wong Meng Weng, Chairman of JFDI.Asia, said: "For the first time in history, innovation is becoming systematized and we now know how to teach entrepreneurship. With huge support from the local community, JFDI was first to bring a new approach to nurturing start-up companies to Asia. Now that we have proved that it works, it's time to scale up and that's exactly what this funding allows."
The international roster of investors in today's announcement reflects Singapore's growing reputation as a conducive ecosystem for startups, from infrastructure for innovation to startup financing. IIPL's significant role in the fund strengthened investor confidence to join the consortium, contributing to Singapore as a great place for creating and building.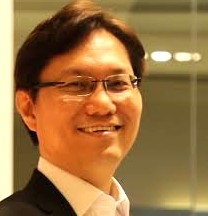 Dr Alex Lin, Head of IIPL, said: "IIPL is helping to build a strong pipeline of Singapore-based, high growth and innovation driven tech startups that can bring about a disruptive change to our entrepreneurial ecosystem. The accelerator model is a key part of our strategy towards achieving this. We are happy that our entry into this partnership as an anchor investor has catalysed JFDI's fund raising round and kick-started the accelerator programmes to benefit innovation driven tech startups in Singapore."
The private investors participating in the round bring more to the table than money. Many are already involved as active mentors to start-up companies, or bring connections and insights that have strong strategic benefits for JFDI.
Sergey Gorokhov, Director and Chairman of the Board at SpinUp Partners Ltd, said: "In Russia, we have talented startup teams and capital seeking access to world markets. Singapore is the gateway to Asia for us and we look forward to working closely with JFDI.Asia into the future."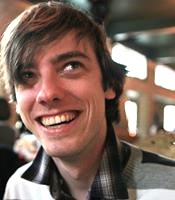 Thomas Gorissen, entrepreneur and JFDI mentor, said: "JFDI and the people around it have built a one-of-a-kind school for entrepreneurship and one of the most engaging, intense and rewarding learning communities in Southeast Asia. Since 2011, I have been a web technology and user experience mentor, as well as an investor in JFDI. Having worked with its driven and fiercely intelligent entrepreneurs, I'm convinced that the people, companies and products coming out of JFDI will touch lives positively throughout the region for many years to come."
The first beneficiaries of the investment announced today will be the new batch of startups starting with JFDI this month. Including two further runs of the program later in the year, 2014 should see JFDI add an additional 30-40 startups to its portfolio of alumni, with ambitions to expand that by a further 40-60 startups in 2015.
JFDI is Asia's #1 startup business accelerator programme, the first of its kind in the region and first to join the Global Accelerator Network set up by US accelerator pioneer Techstars. It takes teams of entrepreneurs from idea to investment in 100 days. Since 2012, more than 60% of the 27 teams completing the JFDI programme have succeeded in raising an average S$650k per team.
Infocomm Investments builds and invests in Singapore and global infocomm technology start-ups. Managing more than S$200 million, we accelerate the development of start-ups in their formative phase, and invest further as they move forward with growth and expansion. Through our investments, partnerships with stakeholders across private and public sectors, and global reach, we play a central role in building a vibrant and sustainable ecosystem in Singapore for start-ups to flourish. We are a wholly-owned subsidiary of the Infocomm Development Authority of Singapore.
SpinUp Partners is a venture capital firm with Russian founders, investing in early-stage technology companies with strong teams and clear global potential. Areas of investment focus: Internet & Mobile, Internet of things, Big Data, Artificial Intelligence and Robotics. Targeting: Russia, Asia, USA, Europe. SpinUp Partners Ltd searches for the innovation companies with potential for high growth and high impact, providing them opportunities to accelerate their growth and succeed in the global market.
Fenox Venture Capital is an early stage investor headquartered in Silicon Valley with teams in global locations. It facilitates enterprise partnerships between startups and multinational corporations. In addition, Fenox helps startups with hiring, entry to new international markets as well as M&A and IPO exits.