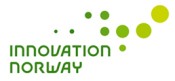 SINGAPORE, 10 June 2014—Joyful Frog Digital Incubator (JFDI) announced today that it is launching a 3 week technology incubator program called TINC Asia in partnership with Innovation Norway. The program will start with a 2 day briefing session in Oslo during August, followed by the main 3 week program in Singapore from 15 September to 3 October.
Designed specifically to support Norwegian startups from all tech sectors, TINC Asia will be hosted at JFDI's innovation campus in Singapore. It will give participants greater insight and familiarity with Asian business, culture, preferences and expectations, to enable faster growth into the region, with lesser risk.
Hugh Mason, co-founder and CEO and JFDI.Asia said: "We are delighted to host TINC Asia. It will help Norwegian startups find out if the immense and fast growing Asian market holds opportunities. They will have the opportunity to test their business concepts in Asia, gaining both invaluable feedback and exposure to JFDI's network of investors, partners and mentors."
The TINC Asia program includes:
Entrepreneurship training for global expansion delivered by the most renowned professionals in Singapore
Mentoring from top-notch and highly experienced advisors, tailored to your company's needs
Seat / 'hot-desk' at the bustling co-working space at JFDI accelerator located in Singapore's tech cluster Blk 71 / Launchpad
Pitch training and opportunity to present at networking event attended by investors, multinational companies and more
30 days use of JFDI's facilities in Singapore including 'hot desks' and meeting rooms at any time for 6 months after the program, including 5 mentor hours (which can be offered remotely)
The program is for entrepreneurs with scalable business ideas and high potential for growth, showing substantial market potential, with strong and coachable management teams.
Applications for TINC Asia are open now until 15 July 2014 to startups from all sectors.
Innovation Norway is the Norwegian Government's most important instrument for innovation and development of Norwegian enterprises and industry. It supports companies in developing their competitive advantage and to enhance innovation. Norwegian enterprises have access to a broad business support system as well as financial means. Innovation Norway provides competence, advisory services, promotional services and network services. The marketing of Norway as a tourist destination is also considered one of the organization's important tasks. By combining local industry knowledge and international networks with the business ideas and the motivation of entrepreneurs, the foundation for new successful businesses is created.