Gurgaon based social hiring platform LetsCatchup, which graduated JFDI Accelerate in 2015, has announced its acquisition by US based tech-hiring marketplace GetLinks at an undisclosed price. The merger is in line with LetsCatchup's strategy to take its platform to South East Asia and GetLinks to launch its services for tech talent in India.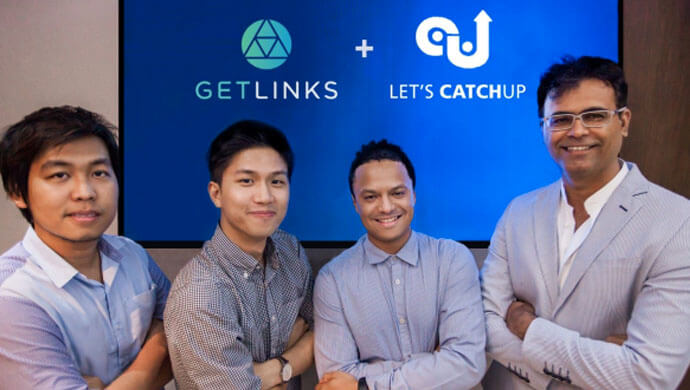 Launched in 2014, LetsCatchup was founded by IIT alums Vinay Pahlajani and Ruchin Chaudhary. The company has demonstrated rapid growth in past two years, reaching over 100,000 tech graduates from over 50 engineering institutions in India.
The merger with LetsCatchUp will enable GetLinks to reach out to the over 2 million talented technologists graduating every year in India, as well as assisting LetsCatchUp to introduce highly skilled tech professionals to Asiawide tech career opportunities.
Vinay Pahlajani, CEO of LetsCatchup said "We have found perfect partners in GetLinks, who share our vision to disrupt the recruitment industry with social hiring and bridge the international borders for tech talent in Asia."
The acquisition will allow Indian tech graduates access to career opportunities across Asia through Getlinks employer network, inclucing over 1,000 organizations such as Google, LINE, Garena, Grab and many more. GetLinks is the fastest growing tech hiring marketplace in South East Asia, funded by CyberAgent Ventures, Japan and accelerated by 500 Startups in California. Currently the company is operating in Thailand, Vietnam and Singapore, and this rapid expansion now includes India.