Hugh Mason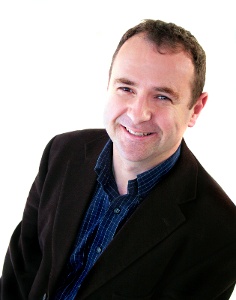 Co-Founder and CEO, JFDI.Asia
Hugh is a serial entrepreneur. He mentors and invests in marketing, media and technology businesses. Brainfruit: Turning Creativity into Cash – From East to West, the book Hugh co-authored with Dr Mark Chong of Singapore Management University, was published by McGraw Hill in October 2011.
Hugh's core talents lie in generating ideas and making them happen, translating strategy into economic growth, and business facilitation/storytelling for diverse audiences. He adds most value around the strategic- and people-issues that often seem to hold back teams from achieving the success they deserve. Hugh uses Transactional Analysis to support that aspect of his work.
Passionate about the potential of technology from an early age, Hugh built his first computer aged 12, at a time when commercial microcomputers were not widely available. Beginning his career as an electronic engineering apprentice, Hugh went on to read Physics at the University of Bath, UK. Shortly after graduating he became a science TV producer, joining the BBC's flagship popular Science TV show, Tomorrow's World, broadcasting live to an audience of 8 million across the UK.
Hugh subsequently went freelance and set up a successful independent TV production business that made science TV programmes for broadcasters around the world in addition to large-format digital media content for science centres. The quality of this work was recognised with two Royal Television Society Awards and a British Academy Award nomination (BAFTA).
Ultimately, running a creative business turned out to be more fun than hands-on creative work. So, in 2001, Hugh co-founded Pembridge Partners to provide finance and advice to marketing, media and technology companies. Acting as its first Managing Partner, Hugh coordinated the team that led to Pembridge raising, or directly investing, more than S$50 million and providing advice to build value in over 2,000 Small- to Medium-Sized Enterprises in the UK, Singapore and Netherlands.
The sobering experience of investing his own wealth in other peoples' businesses gave Hugh a vivid picture of the real issues surrounding growth in sub-sectors as diverse as Digital, Design, Music, Television, Film, Animation, Games, Public Relations, Advertising, Direct Marketing and Sales Promotion.
Hugh is a liveryman of the Worshipful Company of Drapers. With best-selling science author and broadcaster Simon Singh MBE, he co-founded theUndergraduate Ambassasors Scheme, a UK charity which has inspired hundreds of Science, Technology, Engineering and Maths undergraduates to take up teaching as a career, filling a critical supply gap in the UK education sector.
Hugh relocated to Singapore full time with his young family in January 2009. He now works with a wide variety of marketing, media, and technology enterprises to help their owners create, build and realise value.
For more, check: